Reliable, Resilient & Secure is what we are all about.

More than 15 Years As a Trusted Technology Partner to Organizations Like Yours!

Shring is dedicated to offering you a Trusted Technology Partner who brings as much organization operations experience as technology. We are not a break/fix type organization but in fact, offer our customers a full suite of technology solutions supporting their business growth.

We allow you to focus on growing your business having confidence that your technology foundation is Reliable, Resilient & Secure. We provide tried and tested technology solutions specifically built to accommodate your unique business needs. We are a team of experienced technology professionals with the vision and expertise positioned to offer enterprise technology solutions scalable to your unique business requirements.

Shring management encompasses over 20 years of business technology knowledge and experience. The team includes industry subject-matter experts with career backgrounds in Fortune 500 organizations. Our goal is to provide you with the resources to utilize the best of the best technologies out there. Shring has a HUGE focus on security. Any and all technology solutions we offer have a basis in security, privacy, and threat detection/prevention. The majority of our team includes folks who carry various industry certifications giving you the comfort level that our Best-Practices policies are industry-defined and world tested.
What we bring to your table

We Keep Your Business Generating Revenue
We understand that your business operations rely on reliable and resilient technology infrastructure. We focus on mitigating downtime and risks to your mission-critical tools.
If you are looking for a trusted partnership, we are your solution. We are not a "break/fix" vendor. We are a well-rounded, experienced technology organization bringing resources to your business helping you to fulfill your visions and goals.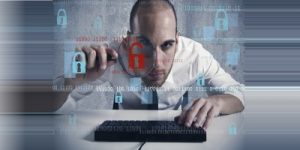 We Secure Your Business and People!
From the over 900,000 hackers constantly looking for unauthorized access or the threat of an internal security theft … the data you store is an invaluable asset.
The loss of this data, or even worse, the exposure to your customer's personal data, requires you to provide the appropriate security measures in order to ensure this valuable asset remains protected.
our customers us!
Wow…what can I say about the ShringTech team? I have been a Shring loyal customer for the last decade. They are always just a call away, no matter the day or time. The incredibly fast response time, attention to detail, and dedication to not just our Company, but all of…
- Shilpa Jadwani -
One Path Legal
"Shring continues to provide my organization with the knowledge and expertise to everyday technology issues all while retaining a focus on compliance and data security. I sleep at night knowing that I can focus on my business not the tech behind it."
- Kevin Sharefield -
BP Pipelines North America Inc
Shring has supported my team for several years now. Super-proactive and responsive. They often identify problems before we do and always present "best-practices" solutions to them. I would highly recommend them to anyone looking for a reliable techology resource.
- Corey Racklin -
RM Services
Ron and the team at Shring are truly rockstars in regards to reliability, subject-matter expertise. They are truly a "trusted business partner"! Highly recommended! 
- Franklin Smith -
Bowman & Tice, LLP
I first called Shring to help with a cabling problem with our old telephone system. We had such a great experience, we have continued to use Shring for any of our technology issues. We have since  upgraded our telephone to Shring's business service and it has been wonderful. I can…
- Desirae Karla -
Platinum Legal Services
Shring always has our backs. I know when a problem comes up. My folks have nothing but great comments about their interaction with the Shring team. they keep our operations running and our data safe. Definitely would recommend Shring to anyone.
- Michile Johnson -
Nationwide Insurance