What is SIP Trunking?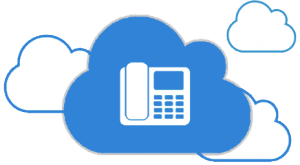 SIP trunking is a method of delivering telephone and other unified communications services over the internet. It works with a SIP-enabled PBX (private branch exchange). SIP stands for Session Initiation Protocol and it is the communications protocol for signaling and controlling multimedia communication sessions. SIP trunking replaces traditional telephone lines or PRIs (Primary Rate Interface).
Before SIP, voice calls were carried over the Public Switched Telephone Network (PSTN), the copper phone lines we traditionally associate with the "telephone." The PSTN is a physical, circuit switch network, which requires a physical connection between two points in order for a call to take place.
SIP trunks, on the other hand, are virtual phone lines that allow you to make and receive phone calls over the internet to anyone in the world with a phone number whether they are using VoIP or the PSTN. SIP trunks utilize a packet switch network, where your voice calls are broken down into digital packets and routed across a network to its final destination.
Key Features of SIP Trunking
SIP vs VoIP
Although SIP and VoIP are sometimes used interchangeably, they are not the same thing. The term VoIP stands for Voice Over Internet Protocol. It is a broad term that covers any phone calls made over the Internet. It includes a group of protocol technologies of which SIP is an example. In short, SIP is one of the specific protocols that enable VoIP
Quality of Service (QoS)
When using the internet for voice calls, the data and voice networks become one. QoS stands for Quality of Service. It is a router setting that tells the network to give priority to voice calls. Minor delays in the signal reaching the network, or a small amount of data loss isn't even noticeable to users consuming data, but it can create a terrible experience for voice calls. The QoS setting ensures that audio quality will remain fantastic even while activities that consume a lot of data, like streaming video or downloading large files are going on.
Cost Control
One of the compelling advantages of SIP trunking is the affordability. For big companies that deal with a large number of calls daily, the low-cost for phone calls may mean a lot. Since SIP calls go through the Internet, it significantly reduces costs both for local and international calls. This brings great savings on phone bills which helps companies increase profits and make the business more productive.
Dynamically Adaptable
SIP trunking greatly simplifies business communications allowing to extend them across multiple locations assuring maximum availability. The ability to move communications outside your physical address boosts the adaptability of your business bringing to more robust business continuity and expandability.
Call Quality
Excellent voice quality is essential for any business communication system. With the right solution and proper router configuration in place, SIP calls can be indistinguishable from calls made over traditional telephone lines. It is essential to choose a provider, like Shring that uses only Tier-1 carrier networks. You should also ensure that your customer has enough internet bandwidth to support the expected number of concurrent calls.
Easy Implementation
Shring provides easy to understand set up instructions and a user-friendly online control panel for day-to-day management. You'll be able to get your customers up and running quickly and provide first level support. Our support representatives are also happy to help you with any questions that come up and work with you to troubleshoot technical issues.
A Converged Infrastructure
SIP trunking brings voice and data communications together into a single, unified network. Serving as a converged communication solution it already combines voice and data connections. This means a reduction of costs for getting separate voice and data connections with the opportunity to make use of a more enhanced and scalable communication platform.
The Benefits for You
While there are many benefits of SIP for your customers, the primary one is lower communications cost. Whether your customer chooses an unlimited SIP trunk that includes most local and long-distance calls to the United States and Canada, or they go with a plan that includes a bundle of minutes, you can be sure that they will save money vs. the traditional approach. We also sell our solution in a way that is much more flexible and customizable for business. Your customers can purchase only what they need now and easily grow or retract at any time.