Understanding Your Data and How to Protect It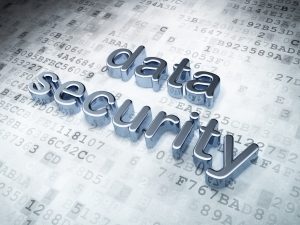 From the over 900,000 hackers constantly looking for unauthorized access or the threat of an internal security theft … the data you store is an invaluable asset. The loss of this data, or even worse, the exposure to your customer's personal data, requires you to provide the appropriate security measures in order to ensure this valuable asset remains protected. Additionally, the fiduciary requirements or obligations defined by your business partners may dictate the evidence of your implementation of a data security strategy.
Today many business partnerships and customers are demanding proof that shared information is being protected. Whether the information is critical operational data or customer information; the availability, confidentiality, and integrity of this data need to be managed. Regulatory compliance, information privacy legislation, and information security continue to be primary drivers for the development of a comprehensive information security management system.
Our approach will enable you to achieve balance in your security processes and provide you with the proper evidence and documentation of your data security strategy. Whether you require empowerment, expert assistance, or outsourced information security leadership.
The Shring Team … Experienced Information Security Experts
Shring is your source for experienced Information Security Experts. The Shring team has architected and implemented Information Security Management Strategies for many organizations of all sizes. We can assist you in defining a solution appropriate for your business objectives.  Information security experts are ready to assist you in implementing the solution required to effectively balance your organization's data security. Define the process and technologies for your organization and integrate those into normal business operations. By governing the operation of your security controls we, in turn, give you an additional asset for establishing business relationships.
Information Security Management Services
Security Program Assessment
Outsourced Information Security Leadership
Information Security Management Framework Development
Information Security Management Methodologies
Strategies and Implementation
Let us help you have peace of mind, by knowing today's information remains protected for tomorrow.