Secure email … anywhere on any device!
Shring offers a Hosted Microsoft Exchange Email solution when email is mission-critical to your business. Housing your own email requires equipment, licenses and technical expertise which adds substantial overhead to day-to-day operations.

Shring offers you the benefits and peace of mind of having a secure, redundant datacenter while also providing you a team of Microsoft Exchange experts to monitor and maintain your server, requiring no attention on your part. Our Shring Mobile Mail solution allows your organization to take full advantage of the integration and collaboration tools within the Microsoft Outlook and Microsoft Office applications while providing secure access to your email from virtually anywhere
So what makes Shring Mobile Mail so much better than other hosted mail offerings?
Simple … Shring can provide a much more flexible mail foundation for your business while substantially decreasing the financial implications usually associated with hosting your own mail servers.
Secure Email Solutions To Meet Your Needs

Basic
Mail
One Mailbox Per User
End-to-End Security Robust Threat Prevention
Email Anywhere
Outlook Integration

Starting At
$10/mo
Get Started!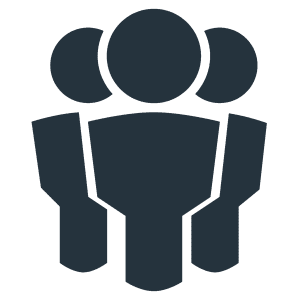 Enterprise Mail
Enterprise Features
Robust Threat Prevention
Mail Archival
Email Alias
Additonal Mailboxes

Starting At
$15/mo
Get Started!

Small Business
10+ Employee Solution
Enterprise Features
Mail Archival
Email Anywhere
Unified Threat Prevention

Starting At
$120/mo
Get Started!
Why should I host my email with Shring?
The financial implications of maintaining Microsoft Exchange 'in-house' can prevent many organizations from taking advantage of the key tools and communications opportunities that MS Exchange offers. Beginning expense costs can exceed $10,000 for software licensing, hardware, plus resources required to maintain the infrastructure, not to mention the business continuity aspects. These are the primary drivers for organizations to take advantage of the Shring Secure Mail service. Shring Mail allows businesses to enjoy the same enterprise-strength IT that Fortune 500 companies have, but at a price that's certainly more realistic and, in most cases, addresses compliance, storage and business continuity issues.