Offering you scalable, cost-effective telephony solutions which integrate with any platform giving you full feature/functionality anywhere.
The days of traditional, hard-wired business telephone systems are no more. Your business needs to be flexible and accessible to your customers from anywhere. The abundance of technologies and integrations can be a little intimidating, especially if you are upgrading from an old PBX system.
"Voice over IP" or "VoIP" has given many businesses the capacity and telecommunications tools previously available only with expensive and complex telephony systems. The "mobile worker" concept allows for the redirection of communications based on location. This flexibility ensures that your customer experience never changes. In addition, this form of communication technology provides a significantly cost-effective business telephony platform. This is also due to the fact, that most of these platforms utilize standard hardware and utilize existing data cabling.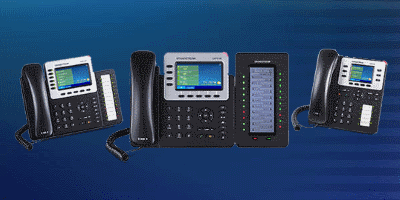 We provide expertise in:
•    Off-Site Hosted Systems
•    Onsite VoIP/SIP Business Systems
•    Unified Telephony / Messaging
•    Multi-Location Installations / Integration
•    Remote / Mobile Workforce
If you're a small business owner who doesn't care about all the tech and not interested in buying hardware and such … you should check out our ShringVoice product offering. A simple, per extension, turn-key telephone solution available anywhere in the world. Click Here for more about our features
Our Telephony Partners
Our promise is not to "sell" you a solution or technology. Until we understand what your business needs are, we would even consider suggesting a solution. Each business has unique needs based on how they serve its customers. This … will drive the right solution.