Designing and building well-designed & efficient applications
Shring's capabilities deliver innovative and efficient mobile application solutions. Shring Technologies designs professional websites that effectively promote our customers products and/or services to their target audience.
Design, develop and create amazing applications for any type of endpoint whether it be browser-based, or mobile devices including Android and iOS devices. At Shring we have you covered, no matter the platform it is to be built on or the device it is to be used in conjunction with.
Our team of experienced UI designers and developers strive to deliver beyond your expectations and to meet/exceed your business requirements.
We have extensive involvement in generating high performing results. Our team build rich & versatile applications for all the imperative stages of workflow. All solutions are built with "best-practices" implementations with a focus on data security and privacy.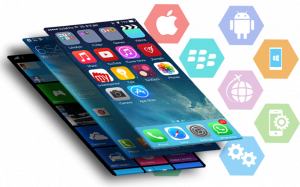 The fact that we focus, not only on visual aspects, but more on workflow, customer (user) experience and data efficiency end-to-end is value Shring brings to your organizxatioin.
We are not a bunch of heads-down "coders" but are experienced technology professionals which understand that business goals and objectives drive development projects and client-facing applications.
Application Development Services We Provide Our Customers
App Design
Helping you determine the best way to complete your business objectives
End-to-end Development
We focus on the complete workflow from customers to back-end operations
eCommerce
Storefronts and eCommerce/Financial transactions are our expertise
Upgrades & Maintenance
Today keeoing your site code current is critical to keeping it secure
Digital Marketing
Use the right marketing tools at your disposal and use them correctly.
Analytics
Why would you invest in marketing you can't measure?
Content Management
CMS solutions offer easy content management and administration
Mobility UI Design
UI Design skills for cross-platform apps interoperability