It can and most likely will happen to you! Be Prepared!
"If you are relying solely on technology to prevent malicious social engineering attacks, you are in for a rude awakening. Ask the decision-makers at Colonial Pipeline or JBS Processors. Don't let this happen to your business. Evaluating and educating your people to raise awareness on identifying and preventing socially engineered attacks is key!"
So we've all now heard about (and likely been affected by) both the Colonial Pipeline and the JBS ransomware attacks. Unfortunately, this has become a common problem all business owners have to deal with.
Having good technologies in place helps with the issue but as noted above no technology can prevent 100% phishing and ransomware attacks. Why? The human prerogative. Both of the above organizations had very extensive technologies in place to mitigate risks but they were still victims. Honestly, this should scare you but in a good way. It's time to realize that the weak link in your operations chain is your people. Education and evaluation are key to limiting the exposure your organization has.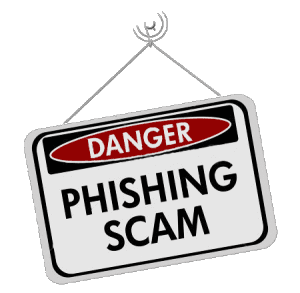 Yes, you read that right. All of the latest security technology cannot prevent the unsuspecting employee from clicking on a malicious link in an email or going to a malicious URL all of the time. It just isn't feasible and leaves your business at risk.
It's time to start focusing on the real frontline defense in your organization … your people. Educating your employees and teams on what to look for, what not to do, and how to identify and respond to such attacks, will ensure your organization continues to thrive with minimal concerns about attacks from the inside such as ransomware.
The Solution
Education! Education! Education! Investing in your people's education when it comes to security awareness is the key to mitigating the financial risk to your business.
Even with technology safeguards in place, it's your employees who are ultimately at risk of exposing a business to ransomware. User error and/or curiosity, such as clicking on an infected online advertisement, pop-up window, or attachment in a suspect email, is most often to blame for ransomware events. Therefore, educating your employees is your most important line of defense.
As per security best practices, all employees should be required to complete training and evaluation. It is not a one-time process. On-going education and evaluation are required to combat the ever-changing ransomware environment.
We understand you need to be focused on growing your business therefore we offer ongoing evaluation and training programs that can be custom-tailored to your specific business requirements.
Our Methodology
Evaluate Your People's Security Awareness

Thanks to our relationship with KnowBe4, we can offer you an extensive library of security awareness content with in-person and automated training campaigns and employee participation evaluations.

Educate Your People

We can offer both in-person and self-driven security awareness content with custom-design training campaigns as appropriate for your organization.

Simulate Real Social Engineering Attacks

We perform various real-time, safe simulated social engineering attacks simulating real-world phishing attempts with user reaction evaluation and analytics.

See Real Results

Ongoing user evaluations and metrics give you insight on how your people respond to various social engineering tactics that could expose your business to threats.
Why Shring chose KnowBe4
After evaluating several different Security Awareness Education platforms, KnowBe4 was the clear answer to providing the tool Shring utilizes for Security Awareness Evaluation and Training with our clients.
What you need to know about KnowBe4:
Named Leader in the Forrester Wave for Security Awareness and Training Solutions
Earned a 2021 Top Rated Award From TrustRadius
Network Computing Award for Education and Training Provider of the Year
Cybersecurity Breakthrough Award for Security Awareness Training Platform of the Year
Gartner Magic Quadrant for Security Awareness Computer-Based Training – A Leader, Highest and Furthest Overall Position
Excellence in Customer Service Executive of the Year 2020
Gartner Peer Insights Customers' Choice for Computer-Based Training Software
With these types of accolades, it should be clear why Shring has chosen KnowBe4 to partner with.
Does it work? See for yourself!