Looking for help with a particular problem or project?
Need some help to augment your existing staff?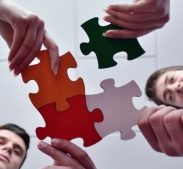 We routinely work with customers on project-based implementations. Shring's On-Demand Support Services offers you an affordable solution and access to a professional and seasoned IT resource that's responsive, and professional as new problems and projects arise. Growing a business requires dynamic and scalable technology.
Our Technical Services offerings allow you to bring expertise specific to your current needs. Our goal is to bring enterprise-level seasoned IT groups to small businesses.
Shring's Technical Services is ideal for small businesses seeking more than just a reactive "break-fix" type of provider. We bring experts specific to your need.
Having phone or PBX problems? We have experts on staff with experience in virtually every type of phone system used in businesses.
Concerned about the security of your network or need to meet specific compliance requirements? We have folks certified in threat prevention, data compliance, and other skills needed by growing businesses.
Your business has access to complete network support from our remote and onsite highly trained engineers should the need arise. Shring's team consists of a complete IT department at your disposal with just a phone call or email.