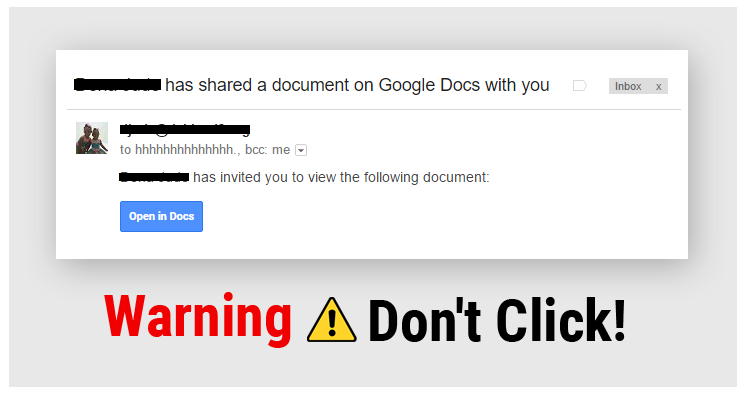 Alert – Google Docs Phishing Scam
Heads Up! Google Docs Phishing Scam Making It's Way Around
We are seeing a large amount of malicious Google Docs emails being recieved.This is not coming from Google but others attempting to either infect your workstation with malware or to gain access to your Google account. Be cautious and skeptical of any GOogle Docs, DropBox or other file sharing invitation email.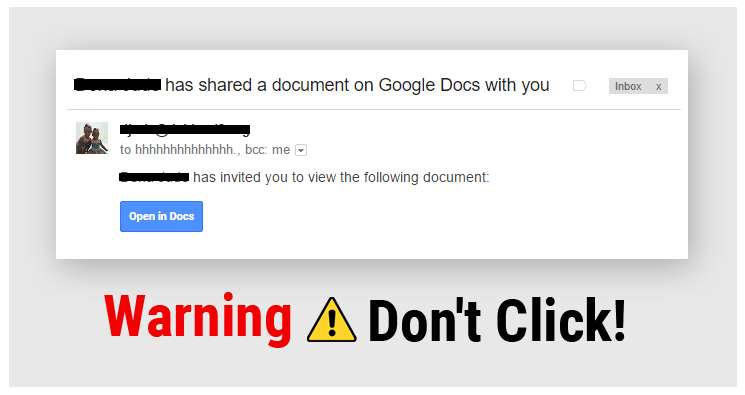 First and foremost, if you receive ANY Google Docs invitation .. do NOT click on the link! Even if it is from someone you know.
There is a massive OAUTH phishing scam making its way across the internet. Here at Shring we've seen the emails in various formats but all point to a Google Docs invitation.
Should you click on the link, you will be presented with a page that states ""Google Docs would like to read, send and delete emails, as well access to your contacts," asking your permission to "allow" access. Obviously you should NOT allow!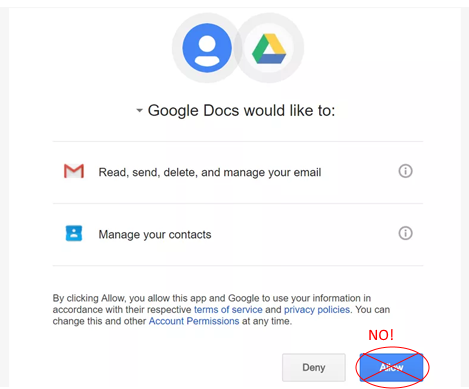 If you allow the access, hackers would immediately get permission to manage your Gmail account with access to all your emails and contacts, without requiring your Gmail password and would have access to ANYTHING linked to that Google account.
Yes this is serious and many organizations use Google Docs so an extreme awareness of this situation is critical.
If ytou have been caught by this scam and have not taken action to remediate this issue, please do not hesitate to contact the Shring Team as would be happy to assist in helping address the issue before major damage is done.